Look how big my baby boy is getting!!
Welcome new friends,
This is my mommy's blog. She really, really, really likes books. She loves to read to my older brother (2) and me. She's always cartin' us around to different places to experience what we read about. She does all these art projects with the brother. She used to be a reading specialist but now she stays home with us and sings all these silly songs to us and recites poems... and then she blogs about it all right here. So, stick around. Say hello to my mommy and she'll come say hello to you!
Thanks,
Tyson
Ps. Become a follower, and you'll be able to see more cute pictures of ME!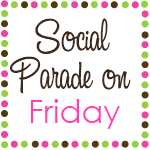 />
Enjoy your weekend!!