For children to be able to notice and create rhyming pairs of words, they have to be able to distinguish sounds and determine when sounds match. A fun way to prepare your child for this auditory discrimiation skill is to play a matching game with egg shakers.
I made my own egg shakers by using easter eggs and filling them with a variety of objects like jingle bells, pom poms, buttons, and beans.
I put the eggs into a bucket and modeled how to choose an egg and then find the matching sound. Sometimes I would prompt Logan (2 1/3 years) by asking questions, "Does that sound the same? That one sounds loud. Does this one sound loud?" I did let him peek inside after making a match, but only because his baby brother wasn't around and I was right with him to make sure he didn't put anything in his mouth. If you are worried about the small objects, try gluing the egg shakers closed.
This was challenging for Logan but he has enjoyed playing this game every day this week.
I also created a sound game for Tyson. If you have a child 1-2 years of age, you might try this modified version first. I put all of the same objects (jingle bells, pom poms, buttons, and beans) into clear jars.

Ps. This is my "big boy". He turned 11 months this weekend and started WALKING!!
 As we shook the jars, I talked about loud and soft. I also shook the jars when he was looking away to see if he would attend to a new noise in his environment.
Tomorrow I will have rhyming activities for older children. So stop back by tomorrow and check it out!
I am linking this post up:
childhood 101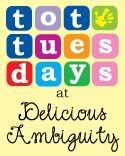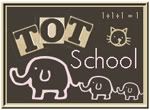 How do you build listening skills in your child?