One of Logan's favorite bedtime books is
The Fisher-Price The Great Big Word Book
. It's an old book that we picked up a yardsale. But it is similar to any word book- similar to a Richard Scarry book. He loves books that have a lot of detail in the pictures. He loves books that use illustration to tell what people are doing. He is so familiar with the "town" in this book that I decided to use it for my inspiration in creating a playmat for him.
I painted it pretty plain. I wanted him to be able to use this playmat to drive trucks and cars to the town, but I also wanted him to be able to play farm or dinosaur train without the permance of painted on buildings.
I used a lot of different paints because I was trying to use up what we had around the house. I used tempera paints, acrylics, and finger paints. They all seemed to work about the same- they sometimes flake a little bit. The mat has stayed painted but after we finish playing I see little paint flakes on the floor.
I was going to just have him make buildings for the town out of blocks and then
The Activity Mom
reminded me of these "buildings". This paper bag town activity was in a recent High Five (Highlights) magazine.
Transporation Birthday party
. It was a hit with my nephew who is a kindergartner.He just jumped right in- without any direction from the adults. Logan has gotten more interested in playing with the playmat after a little modeling from mommy!
These fold up really small- they will fit into a large ziploc bag. You can throw a few small cars into the bag and you have a take along activity!
I'm linking this post up:
stART
Kid's Get Crafty
Play Academy
Also, since it's Friday, I'd like to say a BIG hello to new friends from- leave a comment and I'll come follow you back!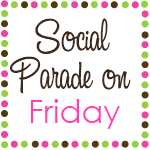 />