Welcome back to Mom's Library! Last week there were so many great ideas to help kids get outdoors. Getting kids outdoors is a sure way to help kids love the Earth. With Earth day coming up, I thought it would be fun to highlight some activities that get kids outdoors. These are our "Earth Day Activities"-- even though not all of them are focused specifically on Earth Day, I think being outdoors will help my boys respect the Earth and take care of it more.
Activities to help kids love the Earth
Early Literacy Outdoor Activities- Ready-Set-Read.com
Help kids love the Earth by hiking with kids. Check out these
tips for hiking with kid
s from JDaniel4smom before heading out on your hike.
Help kids love the Earth's creatures by
helping backyard birds build their nests
. Find out how at What Do We Do All Day. Don't miss her book list of bird books!
Help Kids love the Earth by gardening. This will also help kids discover the source of food, which is important for helping kids to make good choices about nutrition.
And Calm Healthy Sexy's
Healthy Eating Strategy- Grow Some Vegetables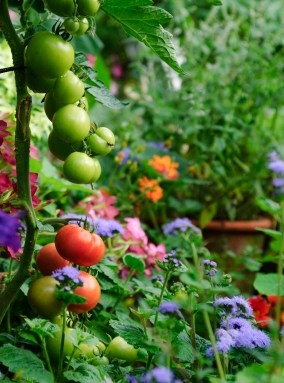 Earth Day Books
If you can't get outdoors to celebrate Earth, these
Earth Day books
might be enjoyable.
Earth Day Recycling Project
If you are looking for crafts for Earth day, try a simple repurposing craft such as this
cardboard box activity.
Each week I co-host The Mom's Library with
+Janine LaTulippe
from True Aim. Tonight you can check out Janine and Jodi from Meaningful Mama as they talk about manners for children in a live G+ hangout. Find out how to join them in their
Manners for Children Hangout
and how to win a copy of "The Berenstain Bears Forget their Manners"
.
Everyone is welcome to link up to Mom's Library this week. Any theme is welcome-- not just Earth Day.
Here's how to participate:
1. Chose an activity for kids, devotional, craft for kids, recipe, etc. to link up.
2. Visit at least two other links and support your other bloggers.
3. Please follow Ready-Set-Read and
True Aim.